Lifetime's worth
Terra with a built-in compaction system can fit waste from up to five standard bins of equal size. It is developed to keep busy or remote locations, such as city squares, tourist landmarks, university campuses, airports, public transport stations, and national parks easy to maintain and keep clean. It can be used for any type of waste - mixed, plastic, paper, metal, or glass. With a minimalistic design, yet a powerful engine, it provides the best lifetime value on the market.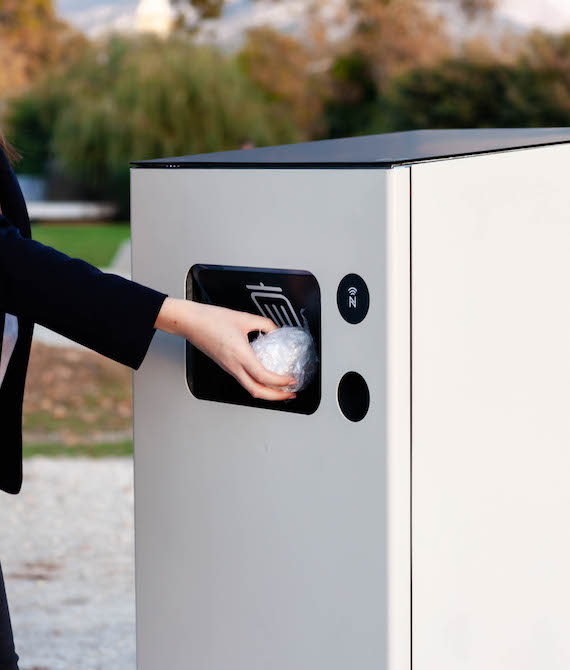 Built to last
Terra's external shell is constructed of a combination of zinc-coated and stainless steel, making it resistant to both harsh weather conditions and most vandalism attempts. In addition, the polycarbonate solar panel is securely integrated on top of the metal shell, which mounts to the concrete base and has an internal GPS locator to ensure its safeguard. A set of built-in sensors, such as noise, fire, and PHT, can also add to the longevity of your investment.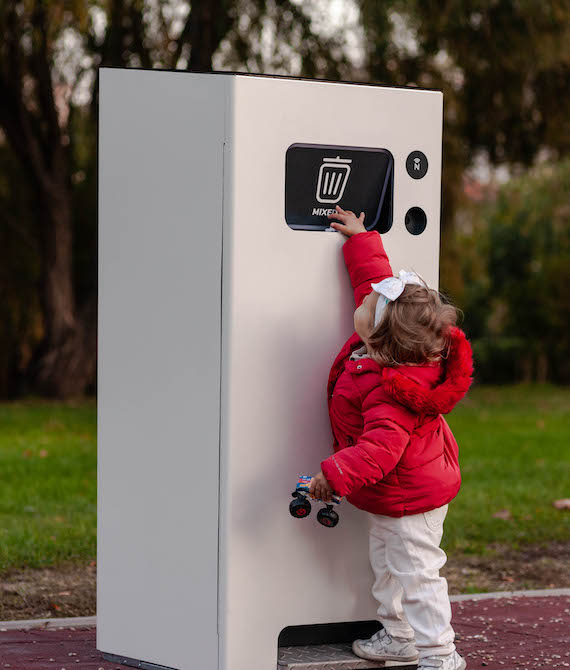 Tireless worker
Powered by sustainable and clean solar energy, Terra never gets tired. It contains a built-in waste compactor system with a 3000 N compaction force that can increase the capacity of the 120 L bin fivefold, depending on the type of waste. Operators can remotely monitor its fill levels and plan collection routes accordingly, leading to more effective resource management and lower operational costs.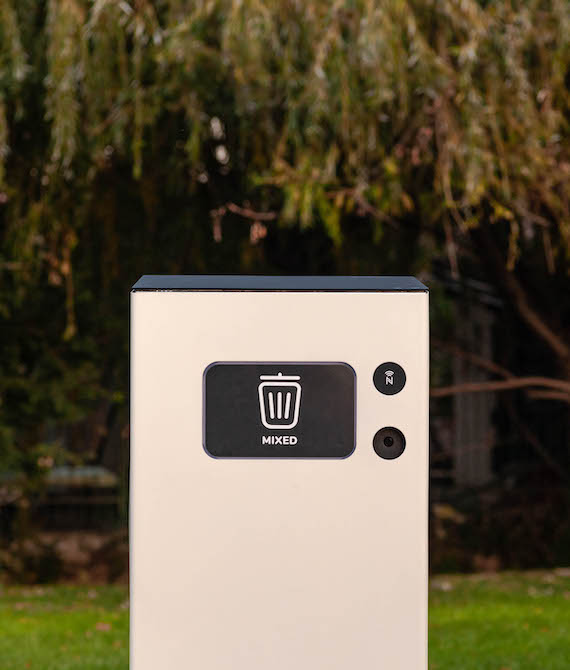 Low maintenance
The modular and simple design of the Terra public can allows much-needed flexibility to add features that are important to unique community needs. Most components can be easily serviced, replaced, and upgraded even after the installation.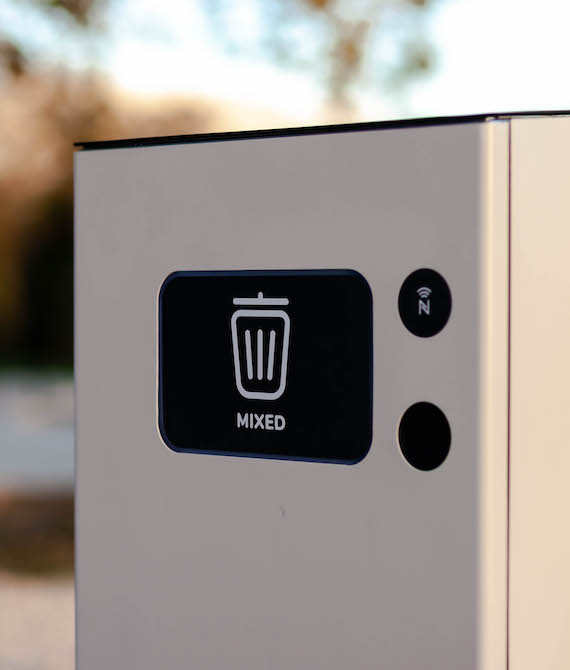 Easy to operate
Terra improves the speed and efficiency of waste collection. Remote access control through RFID cards eliminates the need for physical keys, while optimized route planning on the Solos platform saves time. Trash bins without plastic bags allow for faster truck loading. Finally, end-users have a hands-free waste disposal experience with a set of sensors that automatically open the Terra doors, or manually using a foot pedal.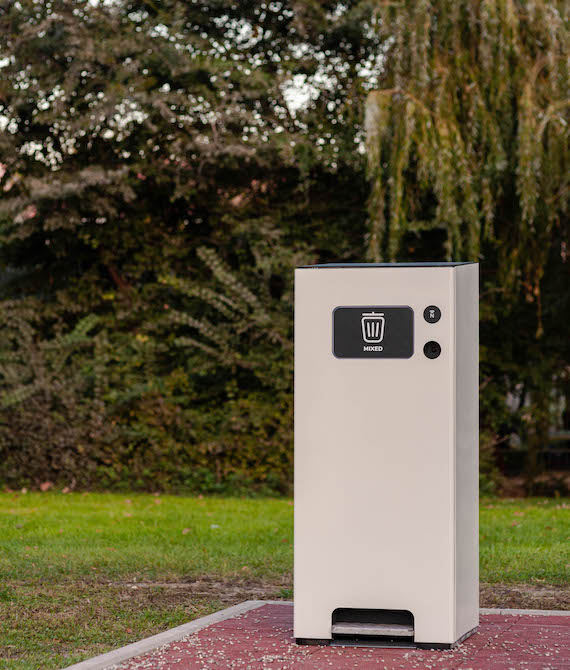 Timeless design
With its inconspicuous and simple design, Terra blends into any environment. A powerful technology combined with an elegant exterior elevates the appearance of public spaces.
Technical specifications
Dimensions: W: 53 cm ; D: 53 cm ; H: 125 cm. Weight: 60 kg.
Materials: alu-zinc, aluminium, hot-dip zinc-coated steel [EN10346], galvanized low carbon steel [ISO 2081]

IK08 (EN 62262) vandal proof
40W power output

Low-temperature resistance
Advance BMS

Real-time waste level tracking

PHT sensor – pressure, temperature, humidity
Energy sensors
Users counter (number of waste disposals)

Online alarm if bin location changes
Location visible over Solos Smart City platform

Included 5-year connectivity with Solos Smart City platform
Online product maintenance and updates

RFID cards for unlocking the can when emptying
Simple cards management through Solos

Hands-free system for opening the waste lid. A self-closing system with a locking mechanism

Visible to pedestrians
Indicating bin status – empty and unlocked or full and locked

Integrated into the trash can body
25%, 50%, 75% and 100% status

Additional options

Autonomous mechanical press
Compacting up to 5 times more waste compared to a regular container, depending on the waste type

12V charger for fast charging
Charged in less than 30 minutes

Pre-recorded audio messages, such as "thank you for sorting waste"

Real-time alarm in the case of fire

Sensor range from 25 dB to 130 dB
Think our waste containers would fit into your community?