Supercharge communities
E-mobility is shaking up urban transportation. Communities are quickly trying to catch up to support the micromobility movement to reduce traffic and C02 emissions. Cyclo smart bench helps bring the necessary infrastructure and tools to empower cities and citizens towards their sustainability goals.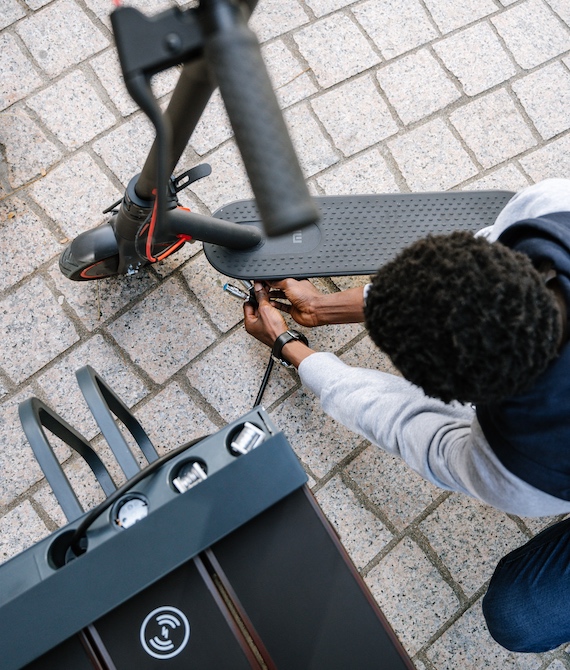 24/7 bike service
The Cyclo comes equipped with a complete set of bike repair tools that are available to cyclists whenever they need it. Air compressor for flat tires, as well as a set of screwdrivers, hexagons, and wrenches, are available in a vandal-proof steel box.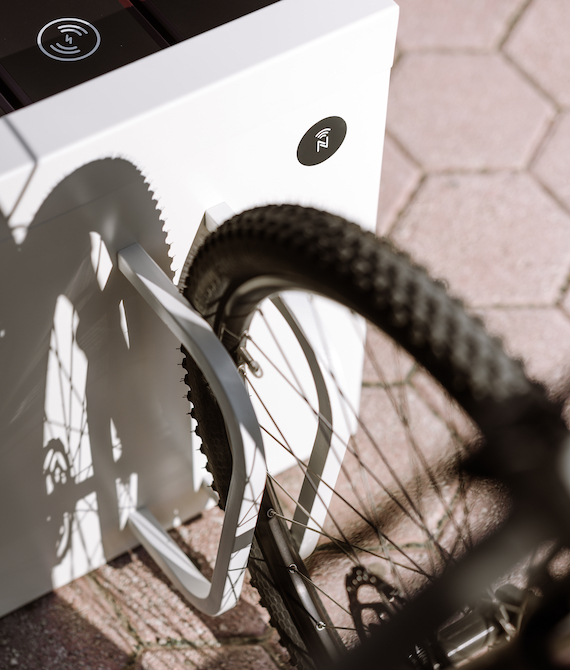 Power up & ride
Patent-pending solar modules embedded in the seat provide enough 'juice' to power e-bikes and e-scooters to get you up and running in no time. The three connectors inside are compatible with most global charging standards, including brands such as Lime, Bird, Xiaomi, Razor, and Segway.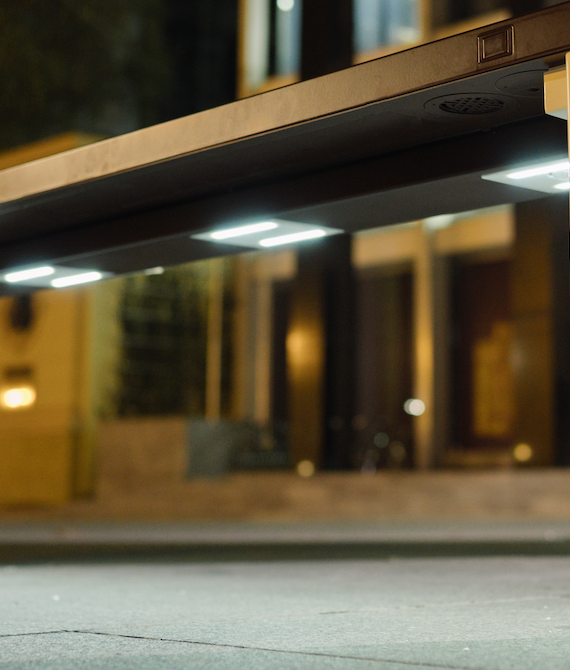 There in emergency
Built-in features such as AC socket, Wi-Fi internet access, and smart device charging, Cyclo solar bench makes your community more resilient in case of emergency and unexpected events. In addition, LED ambient light under the seat provides a sense of safety during the night.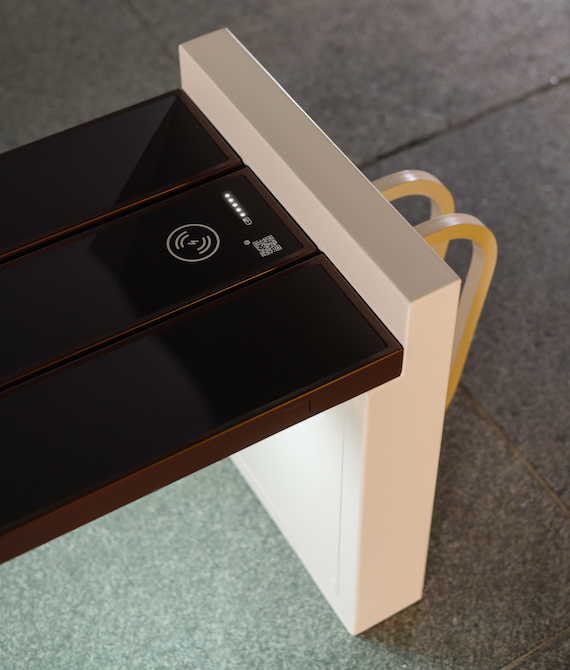 A micromobility ecosystem
Use our Solos API to create a map of Cyclo charging stations across your city or a biking route. You can integrate it into your website and/or app to make it easy for users to find their next stop.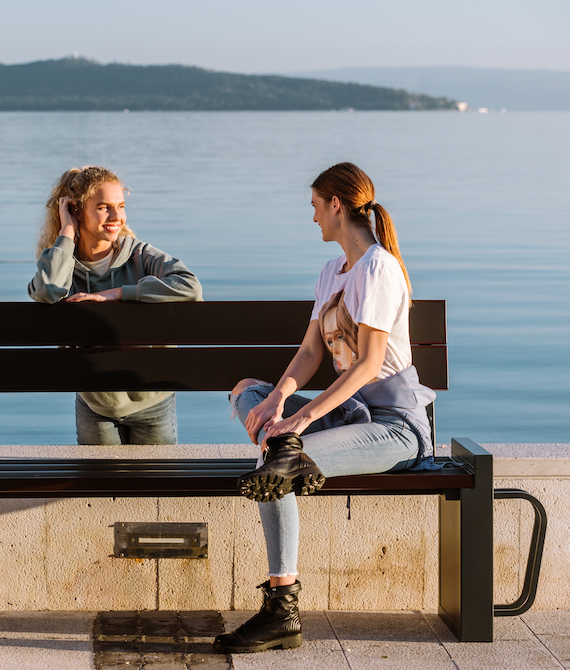 Cyclo way of life
With increased urbanization challenges, the use of bikes and e-vehicles is becoming a way of life for many. Cyclo solar bench promotes a healthier lifestyle, cleaner air, and more connected communities.
Technical specifications
Dimensions: W: 232cm ; D: 45cm ; H: 57cm. Weight: 105 kg.
Materials: alu-zinc, aluminium, hot-dip zinc-coated steel [EN10346], galvanized low carbon steel [ISO 2081]

IK08 (EN 62262) vandal proof
99W power output

Low-temperature resistance
Advance BMS

Supporting all Qi phones, watches and earbuds
Smart energy-saving standby system

Automatic ON/OFF system
Time adjustable depending on the season

Air cooling technology
Automatic temperature trigger

PHT sensor – pressure, temperature, humidity
Energy sensors
Users counter (number of seating)

Online alarm if bench location changes
Location visible over Solos Smart City platform

Included 5-year connectivity with Solos Smart City platform
Online product maintenance and updates

Integrated into the bench body 25%, 50%, 75% and 100% status

Supporting Presta and Schrader valves
Automatic start/stop system

Screwdrivers (phillips and flat)
Hexagons (4,5,6)
Wrenches (7,8,9,10,13,14,15,16)

3 x e-scooter connectors (Lime, Bird,
Xiaomi, Razor, Segway)

220V AC charging socket
Safety mechanism

Additional options

With integrated PV modules 66W power output

With integrated PV modules 66W power output

Apple fast charging Qualcomm quick charge Samsung adaptive fast charging

Air quality monitoring PM1, PM2.5 and PM10

Air quality monitoring NO, NO2 and O3 gases

Sensor range from 25 dB to 130 dB

Using grid power for 0/24 operation
Designed for long winters without sunlight

Editable homepage and Wi-Fi name Support SIM or ethernet connectivity

Works during winter days
Automatic temperature trigger Requires hybrid module
Ask us anything and find out how Cyclo smart bench could work for your community.