Upgrading urban places
With the same technology and core features as the Classic model, City smart bench also provides an information and advertising platform most suitable for urban areas. Integrated LCD and AI sensor bring a whole new experience in outdoor advertising for marketers.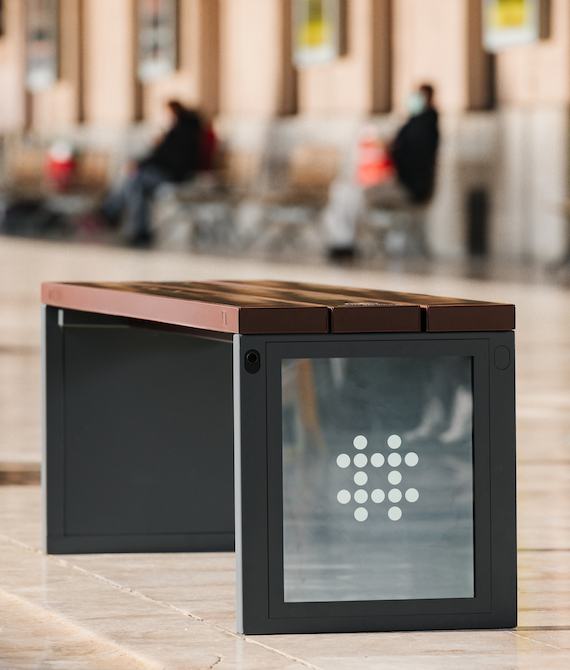 Generate revenue
Steora City solar bench can be equipped with a 19" LCD for Digital Out-Of-Home (DOOH) advertising, providing a platform for revenue-generating opportunities. Displaying marketing campaigns on high frequent locations such as city center squares, train and bus stations, airports, and shopping centers usually yield the fastest return on investment.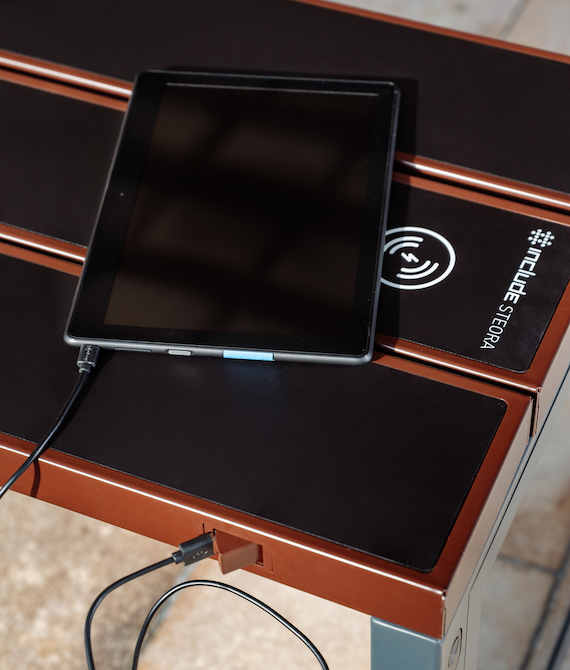 Inform, educate, entertain
On top of marketing use cases, City with LCD serves as a digital info board for public service announcements, weather reports, emergency alerts, bus and train schedules, tourist fun facts, and other similar content available online.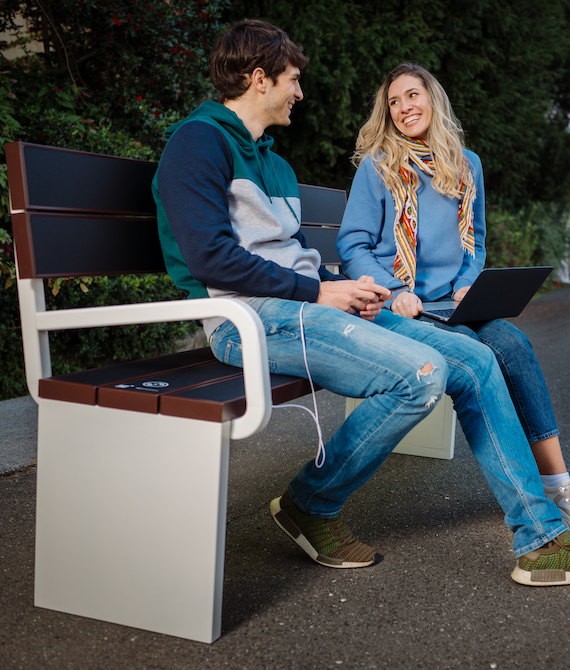 Gain perspective
Built-in sensor based on artificial intelligence (AI) technology estimates foot traffic frequency and gender of people passing by, to give marketers an insightful tool to customize DOOH campaigns.
Read more about privacy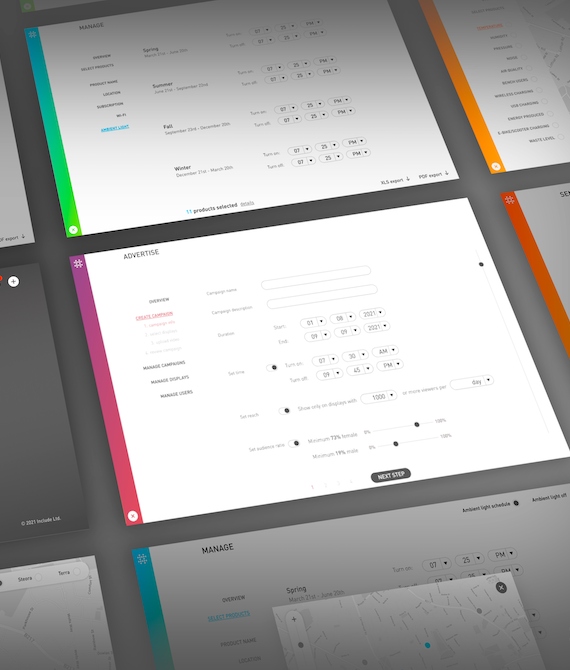 Manage remotely
Manage LCD content instantly through the Advertising app in Solos, our proprietary cloud platform for smart city solutions. Create new campaigns, choose locations, and setup campaign duration in just a few simple clicks.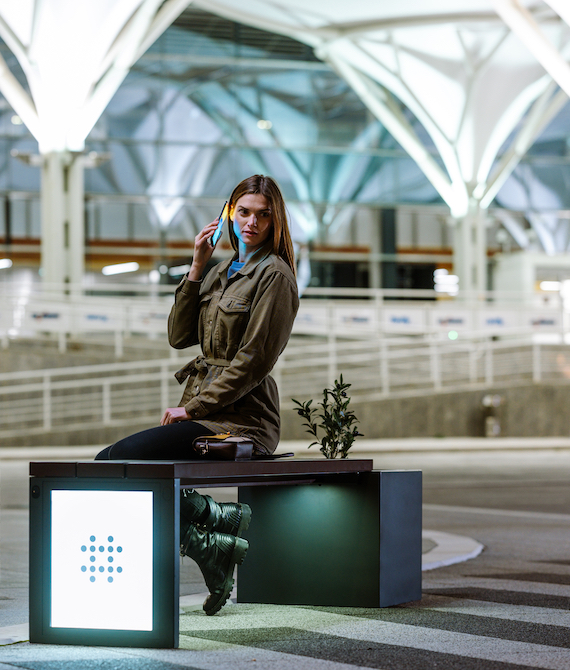 Blossom the street
With an optional flowerpot, bring a touch of nature to a busy city street or other public space. City smart bench with plant decoration makes any urban area look more modern and greener.
Technical specifications
Dimensions: W: 181 cm ; D: 45 cm ; H: 51 cm. Weight: 65 kg.
Materials: alu-zinc, aluminium, hot-dip zinc-coated steel [EN10346], galvanized low carbon steel [ISO 2081]

IK08 (EN 62262) vandal proof
99W power output

Low-temperature resistance
Advance BMS

Supporting all Qi phones, watches and earbuds
Smart energy-saving standby system

Automatic ON/OFF system
Time adjustable depending on the season

Air cooling technology
Automatic temperature trigger

PHT sensor – pressure, temperature, humidity
Energy sensors
Users counter (number of seating)

Online alarm if bench location changes
Location visible over Solos Smart City platform

Included 5-year connectivity with Solos Smart City platform
Online product maintenance and updates

Integrated into the bench body 25%, 50%, 75% and 100% status

Additional options

With integrated PV modules 66W power output

With integrated PV modules 66W power output

Apple fast charging Qualcomm quick charge Samsung adaptive fast charging

Air quality monitoring PM1, PM2.5 and PM10

Air quality monitoring NO, NO2 and O3 gases

Sensor range from 25 dB to 130 dB

Editable homepage and Wi-Fi name Support SIM or ethernet connectivity

Works during winter days Automatic temperature trigger Requires hybrid module

Using grid power for 0/24 operation Designed for long winters without sunlight

19″ outdoor LCD display
Using grid power for 0/24 operation

19″ outdoor LCD display
AI camera with pedestrian's info
Ask us anything and find out how City smart bench could work for your community.