Complete air quality intelligence
Aerys X combines both particulate matter (Aerys P) and gaseous pollutant sensors (Aerys G) to measure the widest range of potential air pollutants. In addition, it monitors air pressure, humidity, and temperature, along with wind speed and direction, to provide the most comprehensive picture of air quality in your neighborhood.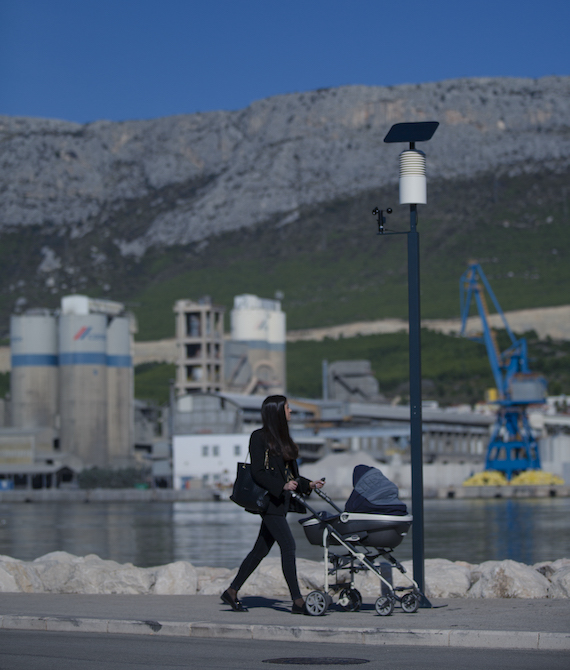 Knowing is everything
Extensive data about air quality within your community is readily available via our Solos platform and helps educate people about the impact on our health and the environment.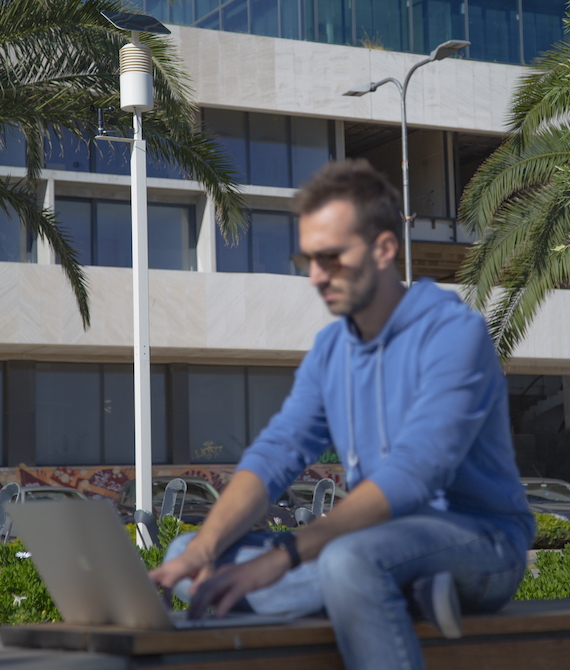 Just breathe
Climate change is the greatest challenge of our time and tackling such a global issue starts by investing in sustainable solutions within our neighborhoods.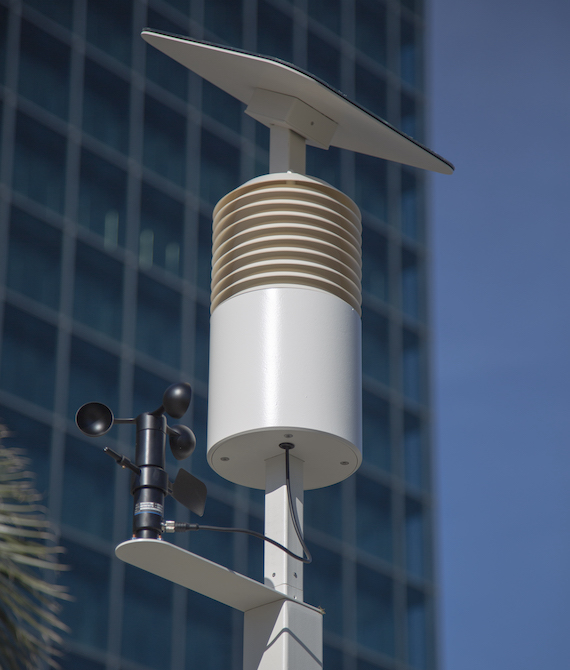 Reliability matters
Electrochemical sensors in Aerys are tested by the EU research center (JRC) for reliability, thus providing peace of mind and added value for communities.
Technical specifications
Dimensions: W: 50 cm ; D: 22 cm ; H: 64 cm. Weight: 10 kg
Materials: fiberglass, ABS, hot-dip zinc coated steel (EN10346), galvanized low carbon steel (ISO 2081)

Low-temperature resistance
Advanced BMS

PHT sensor – pressure, temperature, humidity
Energy sensors

Online alarm if Aerys location changes
Location visible over Solos Smart City platform

Included 5-year connectivity with Solos Smart City platform
Online product maintenance and updates

Monitoring PM1, PM2.5 and PM10
Laser-scattering technology

Monitoring NO, NO2 and O3 gases
Reliable electrochemical sensors

Monitoring wind speed and direction

Additional options

Metal pole for standalone installation of the Aerys station
Height: 3 m (ships in two 1.5 m pieces)

Wall mount for installing Aerys station on the concrete wall or existing metal pole (e.g. streetlight pole)

By scanning the code or tapping the phone to NFC tag, citizens can read real-time data from Aerys station

20W power output
Designed for off-grid power system

Using grid power or streetlight power to recharge the built-in li-ion battery pack

Sensor range from 25 dB to 130 dB
Ask us how to include Aerys X in your community.